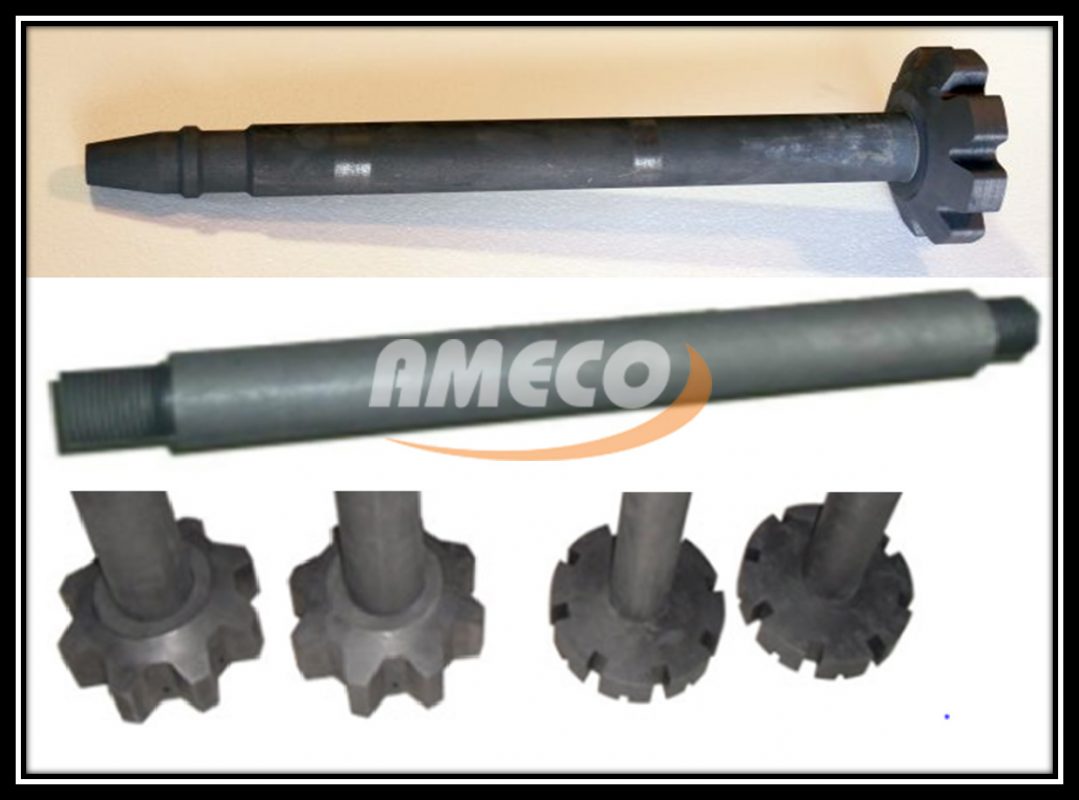 To remove H2 gas from molten aluminum, a silicon nitride pipe isused to feed the N2 or Ar gas. As silicon nitride rotor is used to stir and disperse the gas throughout the molten bath.
– Unlike graphite,the silicon nitride is hardly eroded by oxygen at elevated temperatures. This permits long operating life.
– High density and high strength assure reliable and stable operation in high speed rotation.
– High thermal shock resistance allows repeated insertion and withdrawal from molten aluminum in batch operation