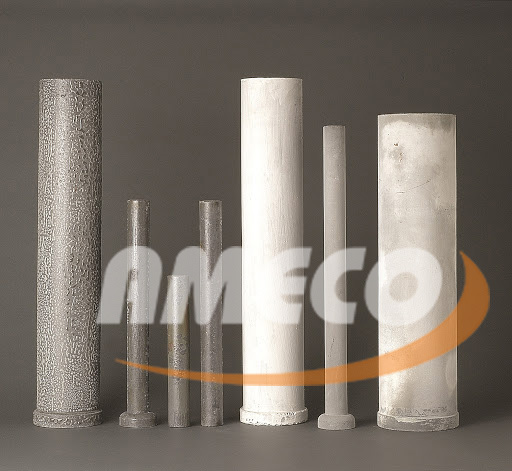 Sialon,silicon nitride,alumina and silicon carbide are known as engineering ceramics. Among them, silicon nitride has the highest thermal shock resistance. Thus, it makes handling and preheating control easier.
Low wettability against molten aluminum makes material adhesion on tube less and it makes daily maintenance easier.

Superior corrosion resistance does not allow eluted contamination into molten metal. This is a key factor to maintain purity of molten alloys.

Silicon nitride is a dense material and maintains its high mechanical strength even at elevated temperatures. Compared to reaction bonded materials, it assures trouble free operation. In fact, practical accomplishment shows more than 1 year in use.