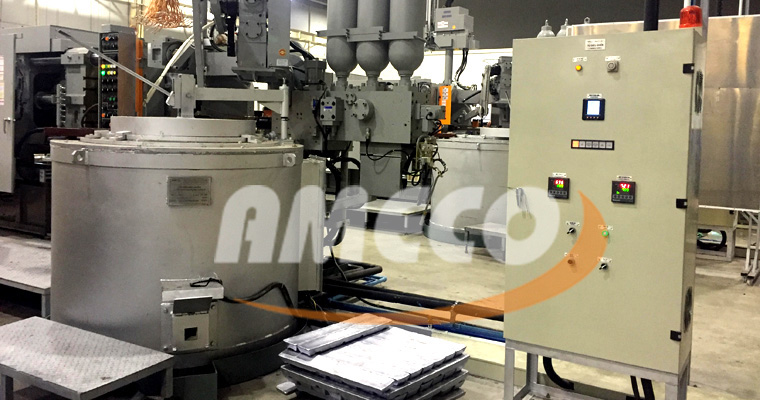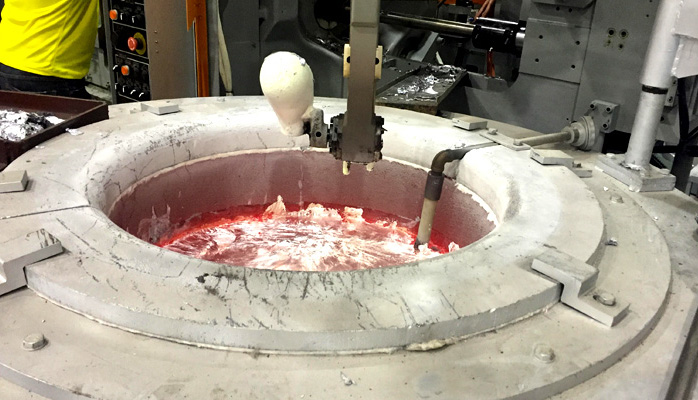 E-ACF Model is a stationary, high efficiency, electric crucible furnace for melting and holding aluminum. It is very compact, good performance and easy to maintenance. Especially Kanthal® Heater in Crucible Furnace ensures good performances and long life. Digital PID control always keep an exact temperature of Melt Aluminum.
Feature of E-ACF: 
–  Melting rate from 50 – 500 Kgs Al/h. 
–  Low energy consumption due to the high efficiency thermal insulation is applied. 
–  Digital PID controller to ensure metal temperature regulation. 
–  The Heater is long life, easy maintenance. 
–  Metal leakage detector 
Main technical data for standard size: